Kathy Handorf, Principal
B.A., Communications, Xavier University
M.A., of Montessori Education, Xavier University
6-9 American Montessori Society Credentials
M.A., Educational Administration, Xavier University (May 2019)
Board Member, Cincinnati Montessori Society
khandorf@popcov.com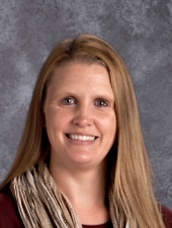 Mrs. Devon Schoumacher, Pre-Primary-A
Hello, my name is Devon Schoumacher, one of the Pre-Primary lead teachers. I received a bachelor's degree in Elementary Education from Midway College in Midway, Kentucky, where I also played soccer and basketball. I came to Prince of Peace right out of college, have taught here for fifteen years, and have made it my home. I began my venture teaching third grade, then moved to half-day Kindergarten paired with a half day third and fourth grades class. Our full day traditional Kindergarten program began in 2004 and ended the 2010 school year. After completing my Masters degree in Montessori ages 3 – 6, I transitioned into our Montessori pre-primary room in 2011. It is amazing to see the growth of a young child, both socially and academically in a three-year cycle.
I have two beautiful daughters.  Kendall is ten years old and Addyson is seven years old. Both attend Prince of Peace.  Charlie, my son, is three and begins his academic adventure this year at Prince of Peace.  My children keep me very busy going to soccer, basketball, gymnastics, etc.  One of my favorite things to do is to spend time with family and friends. You will often find us at grandma and grandpa's on the weekends.  I also enjoy baking, especially during the holidays.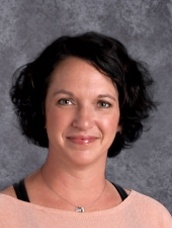 Mrs. Jennifer Smith, Physical Education and Pre-Primary-A
I am a morning Pre-Primary-A assistant, and in the afternoons, I teach physical education.  I started in the physical education program in 2014, but my family and I have been involved with POP since 2006 when my oldest son entered kindergarten.  My husband and I have three wonderful boys: Aiden, Tyler, and Peter.  I love the outdoors and photography.
Ms. Diana Daniels, Pre-Primary-B
I am so happy to be teaching at Prince of Peace Montessori!  After 20+ years of working in  Montessori classrooms in Greater Cincinnati and Northern KY, I'm now in my hometown community of Covington!   I'm happy to serve the children in Covington and look forward to contributing to the healthy growth and development of the 3-6 year olds in the Pre-Primary-Kindergarten rooms.
I hope to provide a great foundation for the children with one of the most important things at this level, being a love of learning. Also important and equally joyful is to provide a safe nurturing and happy space where the children can be creative, inspired, and achieve at their highest interests and levels.
I am a mother of two grown children, Annie (26) and Ben (23), who were Montessori preschool –Kinder graduates, and am the daughter of a Montessori Teacher, Mrs. Sue Groneck.  With two other siblings of mine also in the Education field, I feel like I'm home at Prince of Peace!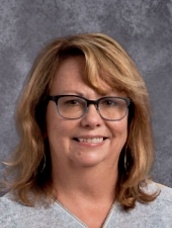 Mrs. Amy Hamant, Pre-Primary-B
Hello, my name is Amy Hamant and I am the assistant teaching sub for the Preschool – Kindergarten class.  Prior to Prince of Peace, I worked for 11 years at Country Hills Montessori teaching the 3 to 4 year olds.  Through Country Hills I attained not only hands on training and knowledge about the Montessori method, works, and philosophies, but also was able to attend several classes and workshops on these subjects.  Although my degree is in Social work, I have always been involved in the Education field.  Before Country Hills, my sister and I ran and taught at our preschool in Ludlow, KY for many years.
I live with my husband Scott, son Noah and dog Al in Fort Thomas.  In our spare time we enjoy hiking in the area's wonderful parks and biking the trails.  I also enjoy going to the art museums and galleries our city has to offer and creating my own arts/crafts too.  I love to read and belong to two book clubs.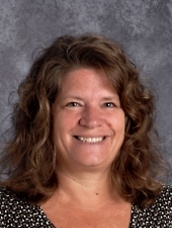 Mrs. Terri Rentrop, MI-A
I graduated from Northern Kentucky University with a bachelor's degree in business in 1991 and completed by masters degree in education with a credential in Montessori in 2015.  I have always said that if I could do it all over again, I would have earned my degree in education, and I am thrilled to have had the opportunity to "do it all over again."  I love being in the classroom.  It is a joy to come to school every day with my daughter Elizabeth who is in the third grade at Prince of Peace.  I have been part of Prince of Peace Montessori School as a parent since 2003 and as a staff member since 2009.  I hope to continue with this wonderful school for years to come.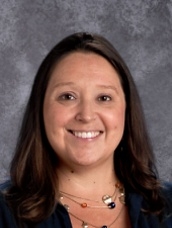 Mrs. Angela Fehr, MII-A
I am Angela Fehr. I teach the Montessori, ages 9-12 class at Prince of Peace School. I have been teaching at Prince of Peace for 11 years. I have a bachelor's degree in Anthropology and a master's degree in Montessori and Early Childhood Education. I was a Peace Corp volunteer in Kazakhstan from 1998-2000 and had the pleasure of teaching Russian and Kazakh children and occasionally adults, spoken English. It was while I was in the Peace Corp that I fell in love with teaching. I love to read, talk about movies, and learn about other cultures. I have a daughter, Chloe, who is 4 years old and  the joy of my life.  My second daughter will be born in November.  I feel blessed to be at Prince of Peace with such a wonderful staff and creative children. My philosophy in teaching is trying to make learning fun for children so that they can enjoy the learning process and want to come to school to learn even more each day. Maria Montessori said we should "spark the imagination of the child" and foster their curiosity to learn about themselves and "their place in the universe."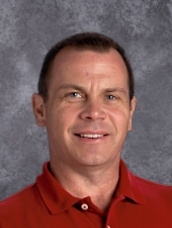 Mr. Chad Mertes, MII-B
I am Chad Mertes and I currently teach reading, writing, grammar, science, anatomy and botany in the M II B classroom.  I received my Bachelor's degree from the University system of Georgia and a Master's degree from Xavier in Montessori education in both 6-9 and 9-12 age groups.  I also received a paramedic's license while enlisted in the U.S. Army. I have a wonderful son who attends Prince of Peace, and he is by far the greatest joy in my life. I enjoy traveling and have been fortunate to see all 48 continental states as well as Germany, France, Switzerland, Mexico, Canada, Jamaica, the Bahamas and many other Caribbean islands.  I also love to read and spend time with my son. I am very happy to be here at Prince of Peace and look forward to the year ahead.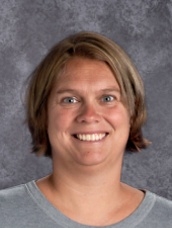 Mrs. Theresa Nixon, MIII
Hi! I am Theresa Nixon, one of the teachers in Montessori III. I teach math, science, and religion in the mornings. I received my Bachelor's Degree in Montessori ages 6-9 from Xavier University where I also swam on the swim team. I received my Master's Degree from Xavier University in Montessori ages 9-12. I started teaching at Prince of Peace in the Montessori II classroom in 2003. I moved up with some of the students to the Montessori III classroom after I received my training in junior high Montessori at CMSTEP at Clark Montessori.
When I am not at Prince of Peace, I enjoy spending time with my husband and my twins. I also enjoy spending time with friends, reading, and traveling.
Sister Mary Ellen Strunk, Reading, Art, Spanish, and Library
I grew up in Ft. Wright and graduated from St. Agnes School, Notre Dame Academy, Thomas More College and Xavier University. I have an M.Ed. in Elementary Education and Administration. Things that excite me are those in which I see possibility for growth like teaching, reading, traveling, meeting new people and creating new things. This year I'm the librarian, and I teach Spanish, Art and Reading. I'm so glad to be at Prince of Peace School. It's the best job ever!
Mrs. Anna Beth Wynn, Music
Welcome to music! I am Anna Beth Wynn, music teacher at Prince of Peace for eight years. I am very passionate about music and love teaching the children new praise and worship songs, patriotic songs, and how to read music so they can play tunes on their recorders and tone chimes. The highlight of teaching music at Prince of Peace is the Christmas play which involves all the students in our school.
I started my music education degree at Cincinnati Christian University as soon as I graduated from high school. I finished my degree at Northern Kentucky University after I raised my three sons. In addition to teaching at Prince of Peace, I also teach music at St. Therese and St. Anthony.  I lead worship for children at Lakeside Christian Church. When I'm not teaching music you can find me playing with my granddaughter or boating at Lake Cumberland.
Toula Papakirk, Secretary at Prince of Peace School
I am the new school secretary. My husband Steve and I live in Villa Hills with our 3 children. My oldest son, Kostas, attends UC. Georgia is a senior at Notre Dame Academy, and Niko is a busy 8th grader at St. Joseph School in Crescent Springs. I received my Bachelor's degree from Northern Kentucky University and worked at ACNielsen for over 10 years before leaving my job many years ago to stay home with our children. Since then, I spent my time as an active parent volunteer, an elementary substitute teacher, and a Pre-School assistant at St. Joseph's. I feel blessed to be a part of the Prince of Peace School family. I am looking forward to an exciting year and getting to know the students and their families!
Donna Moreland, School Counselor
I have worked at Catholic Charities for the past sixteen years and have provided school counseling services at Prince of Peace for the past eight years, and at St. Agnes for fifteen years.   I see students for any type of mental health concern related to behavior, educational struggles, social skill needs, emotional issues, family and adjustment issues, etc.  I received my Masters Degree in Social Work from the University of Kentucky and my Bachelor Degree in Psychology from NKU.  In addition, I have an Associate Degree in Executive Secretarial Studies from Southern Ohio College.  I have worked in the Social Service field for eighteen years and enjoy helping children increase their life satisfaction and learn to cope with difficult feelings.  I am the mother of two children: Kayla who is a high school senior, and Brady who is in the eighth grade.  I enjoy spending time with them biking, travelling, going to festivals & fairs, chasing adventures, and playing with our dogs Sophie and Little Red.
Debbie Bartlett, Food Services and After-Care
I am so lucky to be a part of the Prince of Peace family! I have been feeding the children here for 7 years now and have loved every year I have been here. In my past jobs I was a T.A.N.K. bus driver and when my youngest daughter was born I became a stay at home mom.  When she entered school, I came back to the work force.  When I am not working I enjoy spending time with my husband and girls doing yard sales or just playing board games at home. I will always be here for the children!